HOW TO DIRECT A TOURISM VIDEO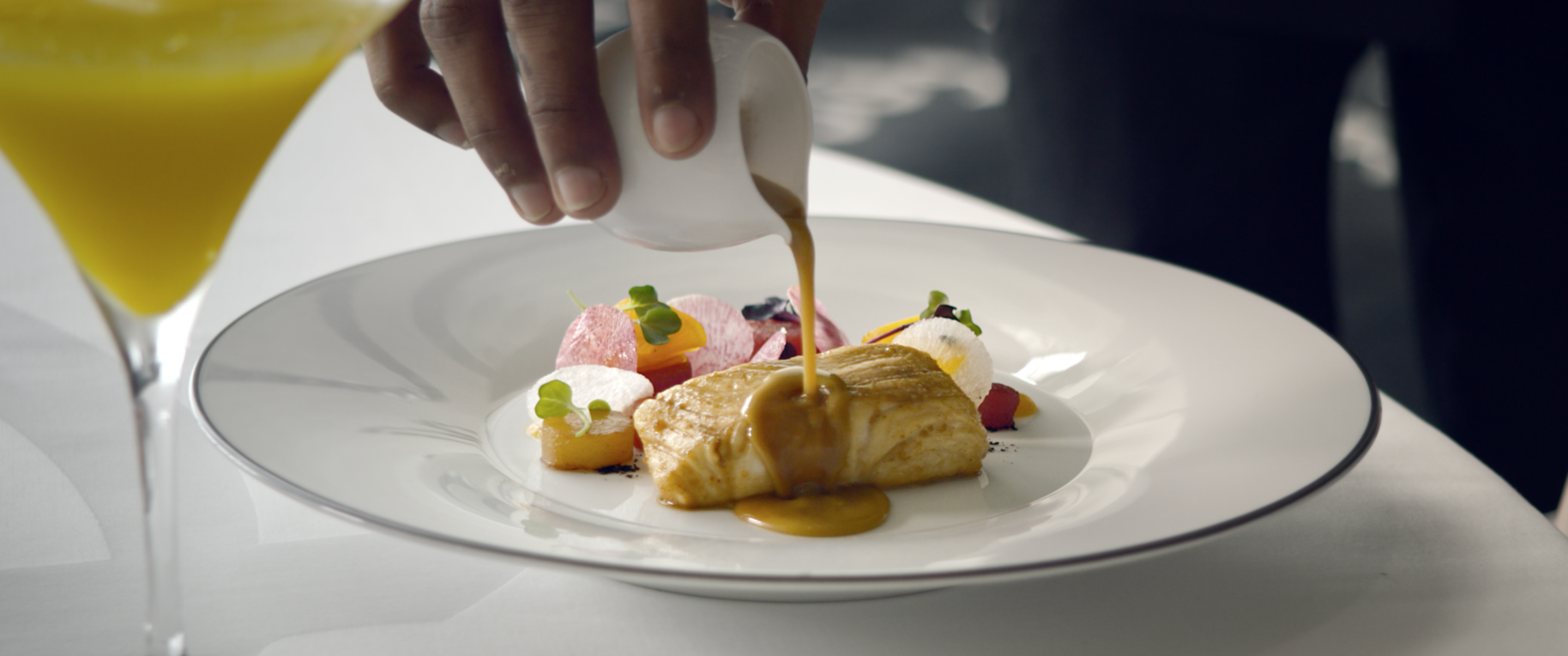 Directing a Qatar Tourism video.
Discovery TV commissioned us to write and direct two Qatar tourism videos for television and on-line, which highlight the food culture and water activities on offer.
Rather than directing a traditional tourism video with cheesy sunsets and actors pointing at famous landmarks. (I'm sure you know what I mean) We wanted to make videos that presented a stylised documentary vision of Qatar that felt real and visually rich.
Our brief was to include local restaurants that cover everything from fine dining through to street food. To our delight, Qatar had an abundance of exciting locations, from which we chose the following…
Idam by Alan Ducasse fine dining
Souq Waqif, local restaurants
Qatar International Food Festival street food stalls.
Instead of using actors, we cast a real couple (Tom and Fiona) that have a genuine passion for travel, food and water activities. For us, this was the key to capturing authentic and spontaneous performances that felt natural.
Our approach to directing them was low key. We didn't ask them to perform specific beats such as smiling, pointing or talking, as these basic actions can be difficult for non-actors to deliver.
Instead, we used tricks such as not allowing them to see the locations until the cameras were rolling and funnelling them into specific areas, we knew it would appeal to them.
These simple directing techniques allowed us to capture unplanned moments, which would have been impossible to script or rehearse.
When it came to filming the food, we sourced local dishes and ingredients that looked colourful and exotic so they would play well on camera, without resorting to time-consuming lighting setups, which weren't possible due to our tight shooting schedule.
Overall we are pleased with the end result and look forward to making our next tourism video.